THE EMBRACE WORKSHOP | ATLANTA
EVENT DETAILS
When: April 6, 2022 – April 8, 2022
Where: Atlanta, GA
Investment: $999
50% Deposit to reserve your spot (Final Payments due March 27, 2022)

REGISTRATION
In order to ensure that all of our participants receive personal attention, attendance to this workshop is limited to 10 attendees / 2 Spots remaining. Therefore registration is first come, first served. All other interested attendees will default to a waiting list.
Registration Begins February 1, 2022
Early Bird Registration ends February 25, 2022
---
REGISTER NOW!
Deposit Due Upon Registration
---
TENTATIVE SCHEDULE:
Day 1: Portraits and Lighting
We will kick off the Wedding Workshop with an afternoon of portraits. We'll venture around the city and capture engagement style at some of Atlanta's Hot spots as well as a few hidden gems. All as I provide posing and lighting tips to help you captures images you desire. After shooting we will convene for a optional yet fun team building exercise.
Day 2: 6 Hour Class Room day
On Day 2 we will keep it going with classroom style lectures. Here I will share every aspect of my business from my workflows to marketing techniques. Attendees will also hear from a guest panel of publishers who will provide details on what it takes to get your work published.
10:00 - 5:00 PM - Classroom Style Lectures
Topics covered:
Day 3: Wedding Styled Shoot
The last day of the event is all 100% Hands-on! Attendees will have opportunity to apply the techniques that they have learned from the previous days in a Full wedding Styled shoot. Models will be on site in full wedding attire and available for you to build your portfolio.
09:00 - 10:30 AM - Bride Prep
09:00 - 10:30 AM - Groom Prep
10: 30 - 12:00 PM - Groom Portraits
10: 30 - 12:00 PM - Bride Portraits
12:00 - 01:30 PM - Lunch
01:30 - 03:00 PM - Couple's Portraits
03:00 - 03:45 PM - Reception Lighting Techniques (LIVE Instruction Demo)
03:45 - 04:15 PM - Reception Details (LIVE Demo)
04:15 - 06:00 PM - Reception Details
---
MEET THE INSTRUCTOR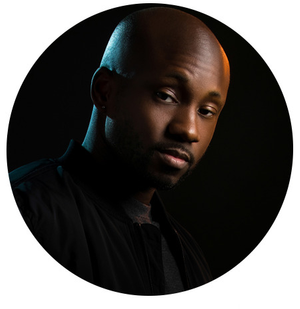 André Brown
Wedding & Portrait Photographer / Brand Ambassador
André Brown Photography
IG: @AndreBrownPhoto
André Brown is an award-winning wedding photographer, speaker and educator based in Atlanta, GA. As a former music manager, his passion for creative processes transformed into his love for photography. He is now the lead photographer of André Brown Photography, a boutique photography studio specializing in wedding and portrait photography and wedding videography. His work has been featured in several notable publications and has won awards from prestigious organizations including WPPI.