THE EMBRACE WORKSHOP 2021

What is the Embrace Workshop?
The Embrace Workshop 2021 is a hands-on comprehensive photography workshop that focuses on several genres of photography from Weddings to beauty. With models available on-site, participants will gain industry knowledge and learn techniques to curate one of a kind, breath taking images to elevate their portfolios and aid in booking their ideal clients.
Who is this workshop for?
Embrace is for photographers as well as videographers of all skill levels. Whether you are just starting your business or if you have been in business for some time and looking to grow your business. Participants should however, have a basic understanding of how your camera and lighting equipment works. Knowledge of functions of shutter speed, aperture & ISO and how each will affect your images.
REGISTRATION
In order to ensure that all of our participants receive the personal level of attention they deserve, attendance to this workshop is limited to 10 attendees (2 Remaining). Therefore registration is first come, first serve and all other interested attendees will default to a waiting list.
Late Registration Closes April 1, 2021
Topics covered:
Off-camera lighting made simple

Creating amazing portraits in hard light

Posing and Lighting Tips

One on One Sessions* upon request

How to book more destinations shoots
EVENT DETAILS
When: June 27, 2021 – July 1, 2021
Where: Cancun, Mexico
Investment: $2500
$300 Deposit to reserve your spot (Final Payments due April 12, 2021)
Rates are based on Double occupancy Room and are NON REFUNDABLE / TRANSFERABLE. Single Occupancy Rooms available at an additional fee.
Extras included:
5 day, 4 night Luxury Accommodations

ALL Food and Drinks (Including Alcohol)

Airport Transports

Day tours and schedule activities

U.S. Required Reentry COVID-19 Testing
REGISTER NOW!!
Deposit Due Upon Registration

Deposit Due Upon Registration

INSRUCTORS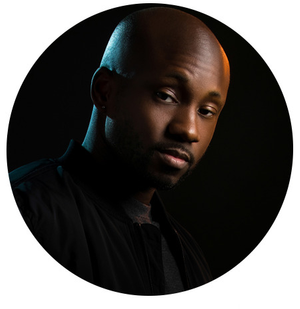 André Brown
Host / Wedding & Portrait Photographer / Videographer
André Brown Photography
IG: @AndreBrownPhoto
André Brown is an award-winning wedding photographer, speaker and educator based in Atlanta, GA. As a former music manager, his passion for creative processes transformed into his love for photography. He is now the lead photographer of André Brown Photography, a boutique photography studio specializing in wedding and portrait photography and wedding videography. His work has been featured in several notable publications and has won awards from prestigious organizations including WPPI.

---
Wedding Styled Shoot Designer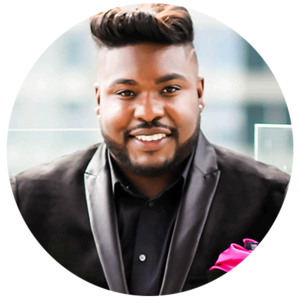 Lance Lamar Devereux
Celebrity Designer
Owner of Designs by Devereux
IG: @designsbydevereux
Lance "Lamar" is the owner and lead at Designs by Devereux Weddings and Events, a full-service wedding, special event, & floral design firm located in Charlotte, NC. Lance, also know as Lamar Devereux, graduated from UNC-Charlotte obtaining a B.A. in communications studies with a focus in public relations. During his time at UNCC, Lance began Designs by Devereux, offering residential interior design services. Little did he know, this path would lead to his first ever event client, and the rest is history. Today, Designs by Devereux is one the most sought after event design firms in North Carolina. The company has designed florals for events of well-known figures such as Duchess formally of Black Ink Crew, and designed flowers for reality tv sets including Love & Hip-Hop Atlanta, The Cromarties, and The Real Housewives of Atlanta. The company has been featured on newsstands nationwide in publications such as B Collective magazine and received a nomination for Designer of the Year, alongside other tops designers in the wedding & events industry at the inaugural B Collective Awards. Lance continues to expand his brand presence and strives towards his goal of making Designs by Devereux a household name across the nation.
TENTATIVE SCHEDULE
SUN JUNE 27, 2021

03:00pm - 05:00pm | Check-in and Registration
03:00pm - 08:00pm | FREE TIME (Shoot, Shop, Chill, Network)
5:30pm - 08:00pm | Off-Camera Flash made simple
08:00pm - UNTIL | Meet and Greet / Welcome Party
MON JUNE 28, 2021
06:30am - 09:00am | Sunrise Beach Shoot
09:00am - 12:00pm | FREE TIME (Shoot, Shop, Chill, Network)
01:00pm - 03:00pm | Lunch
03:00pm - 06:00pm | Creative Portraits in Harsh light (Special guest instructor)
06:00pm - Until pm | FREE TIME (Shoot, Shop, Chill, Network)


TUES JUNE 29, 2021

08:00am - 10:00am | Breakfast
10:00am - 05:00pm | Photoshoot in Tulum Mayan Ruins
06:30pm - UNTIL | One on One Sessions (Optional)
WED JUNE 30, 2021 - WEDDING STYLE SHOOT WITH LANCE LAMAR

08:00am - 12:00pm | FREE TIME
12:00pm - 01:00pm | Lunch
01:00pm - 03:00pm | Styled Shoot: Wedding Prep
03:00pm - 05:00pm | Styled Shoot: Ceremony
05:30pm - 07:00pm | Styled Shoots: Reception Set up
07:30pm - 08:30pm | Style Shoot: Sunset Couple's Photos
THURS JULY 1, 2021

08:00am - Until | Farewell Breakfast
ALL INCLUSIVE ACCOMMODATIONS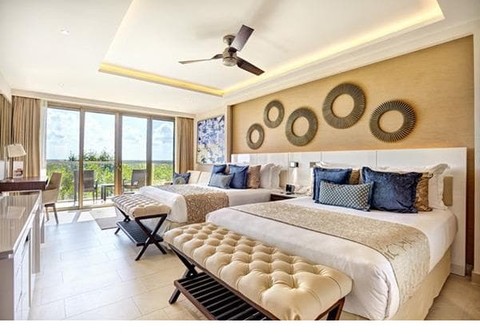 SEE WHAT PAST ATTENDEES HAVE TO SAY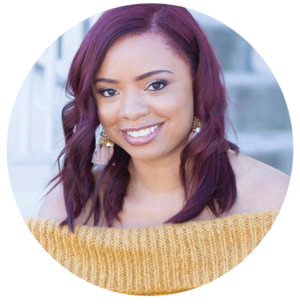 Tiffany Douglas | Sunshine Images
Embrace Workshop was simply amazing. Unlike any other photography workshop I have attended, this was a complete experience! Andre's knowledge and willingness to share is incredible which is why he is well respected, has many connections, and was able to put together a workshop like no other.
Day 1 consisted of intimate discussions on Marketing, Pricing, SEO, workflows, a panel of speakers from well-known photography magazines, and so much more of the business side of things.
Day 2… wow! Included a complete reception setup, beautiful models with couture attire, accessories, etc. The location and level of detail was break-taking! I was so inspired and excited to utilize what I learned from the Embrace Workshop within my business! This hands-on experience is one that you do not want to miss!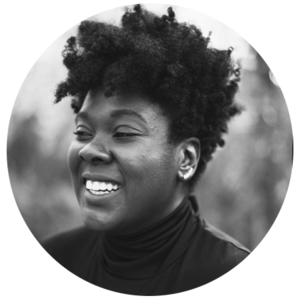 Trenise Elmore |Your world on film
The Embrace Workshop was life changing. I was literally ready to give up and go back to a 9 to 5. Attending the workshop changed all of that. I appreciate Andre for opening up and sharing his story. It allowed me to not only see the business from a different perspective, but I was able to see a different perspective on the creative side and identify what was holding me back. I walked away from the workshop confident, motivated an inspired. I now possess the knowledge, the focus and fury to go after what I want and be unapologetic about it. Just weeks after attending the workshop, I booked a $5,000 wedding. I did that with the tools Andre Brown gave me and since then, the results just got better and better. Today I'm still full time in photography and video and this time around, I'm stress free and hungry for more.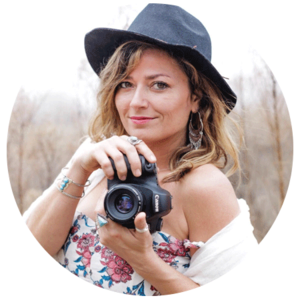 Jennifer Kapicka | Jennifer Kapicka Photography
André was a great teacher and speaker during his Embrace Wedding Workshop. His information and advice on the business of wedding photography was very thorough and informative. The workshop provided great examples, activities, speakers, and interactive assignments. I would definitely recommend and participate in an Embrace workshop again.